Welcome to the Junction City Public Library
Your library resources available anytime, anywhere:
Visit your online library catalog to search for items,
place holds, and renew your checked out items.

---
With your Junction City Public Library Card in good standing, you my download audiobooks and e-books onto your listening and reading devices. 

Find diverse global perspectives on issues and events related to business, economics, health, controversial issues, the environment, crime, education, science, the arts, literature and more from a variety of current and retrospective news media including newspapers, newswires, broadcast transcripts, blogs, periodicals, videos and web-only content.  Library card number required for remote access.
Register Guard News Archive
Find full-text articles on local news, issues, events, people and much more from current and archived issues of the Register Guard.  Updated daily, it includes obituaries, editorials, announcements, sports, real estate and other sections. Great place to see which Companies are expanding, before they post their new  job openings.    Library card number required for remote access away from the library.
---
eShelf & Research - Work and research from the office or from home, anytime:
Materials Online: books, articles, research databases, and more
Good Reads: book reviews, top sellers, author interviews, and news headlines
 
---
Have a Question?


Check out Answerland, Oregon's statewide
live-chat reference service.
LearningExpress Library: Online Testing, Skills-Building, and Career Development Tools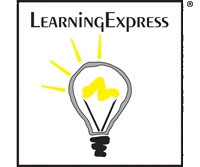 for All Ages.
Check out this interactive online learning site featuring over 770 practice tests, tutorials, and job search and workplace skills improvement, career certification/licensing exam preparation, college and graduate school admissions exam preparation, GED exam preparation.
Just for Students
OSLIS: the statewide portal into research information and
tutorials for K-12 students, featuring Citation Maker.
---